Over 15,000 Australians suffer a cardiac arrest outside of hospital every year. Sadly, the survival rate from a cardiac arrest is only 10% which is why the first 3-5 minutes holds the key to survival.
Having a bystander willing, and confident to start CPR can mean the difference between life and death.
World Restart A Heart Day is an important initiative designed to raise awareness and educate communities on the importance of learning CPR and having access to automated external defibrillators (AEDs).
What is a cardiac arrest?
A sudden cardiac arrest happens when the heart stops beating and no longer pumps blood to the brain, heart and lungs. It is usually caused by an electrical problem.
Urgent treatment is required to ensure blood flow around the body is restored, and the heart begins beating again.
What is CPR?
Cardiopulmonary resuscitation, more commonly known as CPR, is a lifesaving technique useful in many emergencies, including cardiac arrests or drowning.
What to do in an emergency
If you witness a cardiac arrest, remember DRS ABCD
7 steps to restart a heart: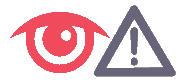 1.Danger
Make sure it is safe to approach the patient and there is no danger to you or others.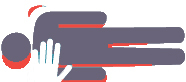 2.Response
Check if the patient is responsive to your voice or touch.
3.Send for Help
Shout for assistance from other bystanders.
Get someone to dial Triple Zero (000) immediately and ask for an ambulance.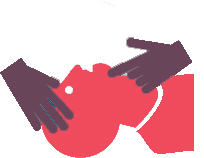 4. Airway
Gently tilt the patient's head back and lift their chin (not for infants)
Remove any foreign objects from the mouth and nose such as vomit, blood, food or loose teeth.
5. Breathing
Look, listen and feel to see if the patient is breathing normally (gasping is not normal breathing). If normal breathing is present, place the patient on their side in the recovery position. If they are not breathing normally, commence CPR.

6. CPR
Adult
Place heel of your hand on the lower half of the sternum in the centre of the chest, with your other hand on top, and interlock your fingers. With the heel of the bottom hand, press down by one-third of the chest depth 30 times at a rate of 100-120 compressions per minute. Continue with 30 compressions to 2 breaths.
Infant
Position 2 fingers on lower half of the sternum. Depress sternum approximately one third of the depth of the chest. Continue with 30 compressions to 2 breaths.

7. Defibrillator
Attach an automated external defibrillator (AED) if available and follow the prompts.
Continue CPR until paramedics arrive or responsiveness or normal breathing returns. If you start to feel fatigued and bystander help is available, take turns in performing CPR.
To download the NSW Ambulance CPR chart, click here.
To learn more about symptoms, causes, diagnosis and treatment of cardiac arrests, click here.