Jesús was a baby born with a congenital heart defect
This story is in honour of his short but valued life, and the resilience Jesús and his family showed.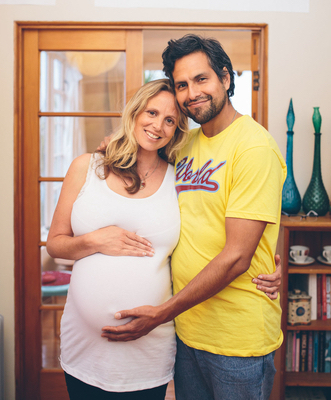 Jesús' (pronounced Hey-Zeus) parents had been trying for a year to get pregnant, so they were overjoyed to get their good news on Valentine's Day. But their joy was short-lived.
Something strange showed up at his 18-week ultrasound. It looked like a throbbing diamond hovering above their baby's chest. The discovery was alarming – their baby's heart was growing outside his chest. This condition is called ectopia cordis.
How common are heart defects among infants?
Heart defects are unfortunately common among newborn children. With every four hours that passes, a baby is born in Australia with a heart defect.
Sadly, Jesús was one of these newborns that couldn't be saved.
Apart from his heart being outside his chest, he also had Hypoplastic Left Heart Syndrome (HLHS), one of the most serious forms of Congenital Heart Disease (CHD).

A consequence of HLHS, is that the left side of his heart had failed to develop properly and could not efficiently pump blood
The two conditions occurring together intensified the situation, giving baby Jesús little hope. His condition was so serious it was believed he would be stillborn or live for only a few hours.
However, Jesús proved to be stronger than that. He was loved, hugged and adored for 15 and a half days by his parents and family, before passing away peacefully.