"Follow your heart and do what interests you and what you enjoy. That will get you through the hard times when you feel like giving up."
October's Star Scientist Ella Martin is a Belgian native who has found a home away from home at the Institute's Embryology Lab researching congenital heart disease.
After spending a gap year in Australia before heading back to university in Europe, Ella Martin always wanted to return.

"I had such a great time in Sydney, so my dream was to come back and live here. I did a two month internship with Professor Sally Dunwoodie while I was studying to gain lab experience but I had to go back home to finish my studies. Then, unexpectedly and luckily for me, three of Sally's assistants became pregnant at the same time, so she asked if I would come and work for her in the developmental lab. That was in 2015 and I've never left."
A senior research assistant in Professor Dunwoodie's Embryology Laboratory, Ella Martin says she's always been interested in science but isn't sure where that particular love came from!
"No one in my family has a science background at all – quite the opposite really. My Dad is a professor in the Arts and my mum is an interior designer so they're both really creative. My twin sister is too. I didn't really have a clear career goal in mind when I started university but knew that I was fascinated in biology. I just kept following the path that interested me the most and Developmental Biology is where I ended up.
"When you're a student, it can be hard to know what direction you want to take when you don't have a solid plan right off the bat. I think the best thing to do is to follow your heart and do what interests you most. That's what will get you through the hard times when you feel like giving up during those stressful exam periods," Ms Martin says.
Essential part of the CHD research team
Professor Sally Dunwoodie says the work Ms Martin does is central to the congenital heart disease (CHD) research being done there.
"Ella is just fabulous to work with. She is so conscientious, organised and reliable. She's really proactive and has usually done what's needed before even being asked. She's such an asset to our lab," Professor Dunwoodie says.
One of the main research projects in the Embryology Lab is to determine the genetic cause of CHD. Around 40 babies are born with a heart defect each week, and with the causes often unknown, Ms Martin says her job helping to find answers is extremely rewarding.
"It's really satisfying knowing the work being done in our lab could potentially give affected families an explanation or reason why their baby has CHD and even in some cases prevent these defects."
Growth as a Scientist
"It was daunting when I started working in Sally's lab because it was my first job so I didn't know a lot about at CHD. But over time everything I was taught at university started to be put into practice and now I know a great deal more about the many different types of CHD and how we can identify the mutations that cause them.
"From not knowing the word 'aliquot' to having a first authorship paper probably best describes the journey I have made over the years and how much I have learnt," she laughs.
"I am incredibly lucky to have Sally's support and to have had opportunities to grow from there."
A special project with 3D imaging
As well as doing a lot of the organisational and managerial work at the laboratory, Ms Martin has for the last few years been involved in the process of developing a high-throughput automated phenotyping system using the micro-CT.
"The micro-CT provides high resolution 3D imaging of mouse embryos that are then analysed to detect birth defects. This process has long been done by hand but automating the pipeline means that we can identify defects faster and be more accurate than the standard analysis.
"We are pretty close to having a finished product which is exciting because we've been working on it for about two years. We are now at the trial stage although there's still some fine-tuning to do, of course."
Ms Martin says the hard part of doing experiments is confronting the unknown. You may get results that you might not have an immediate explanation for, but you need to trust that these seemingly unexpected setbacks can actually be an important piece of a mystery.
"There are so many little things that can go wrong - maybe an instrument stops functioning properly, for instance, and then you have to troubleshoot. It can be difficult and frustrating at times but it's also such a gratifying part of the job too when you solve a problem. It's a double-edged sword."
Halfway across the world
Despite growing up in Belgium, Ella Martin says Australia now feels more like home, and the Institute is like family.
"Sally is a great boss who always keeps a clear head and knows the right things to say. But the team is fantastic to be a part of too. Here, every scientist has their own specific skills set, and is a little piece of a bigger, fascinating puzzle. I love being a part of it."
Ms Martin really misses her family overseas and interstate and is looking forward to international borders re-opening.
"I haven't been able to get back to Belgium for two years so that's been really hard. I'm so happy that my twin sister is also in Sydney – we live together which is great – but it's been tough for my parents to have us both here and not be able to get here to see us.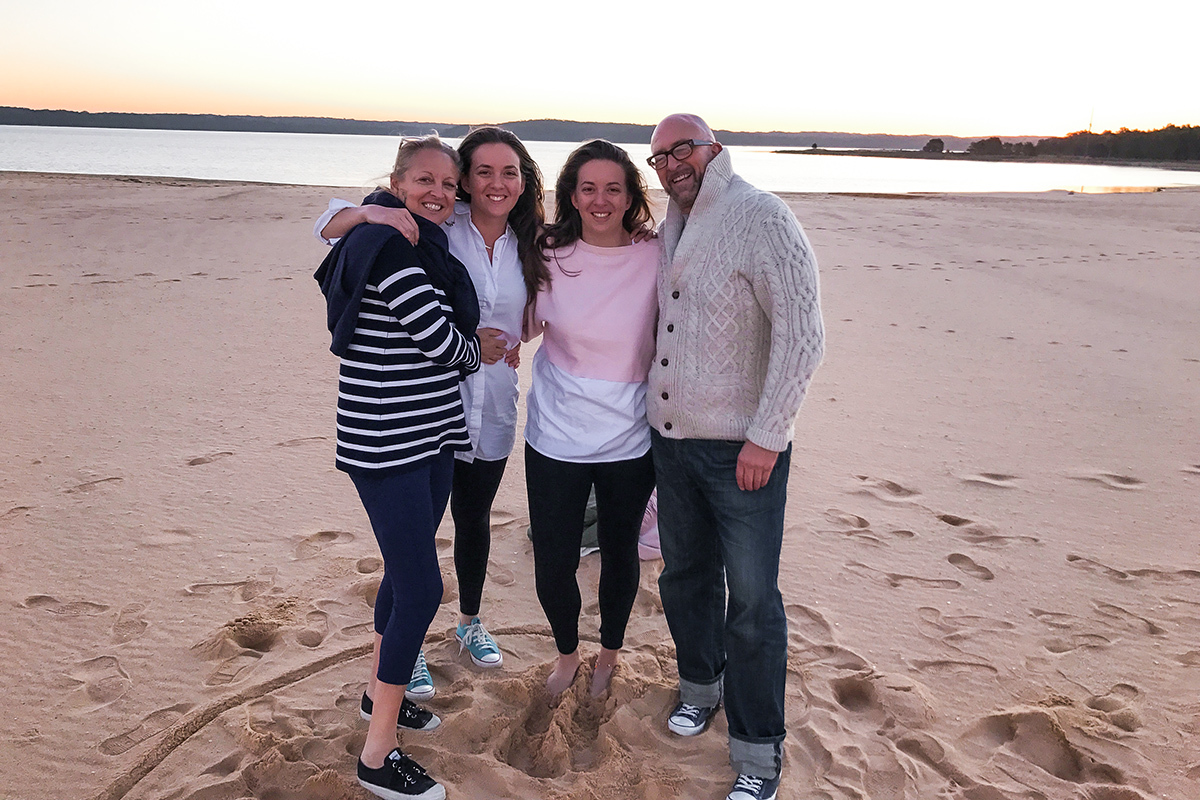 "I have a fiancé too and we've also been living apart. He's from Belgium but is doing his PhD in Western Australia. He's finishing up his thesis now and is moving to Sydney in December, which I can't wait for – it's been a very long three and a half years."
A scientist finding time to unwind
Until then, Ms Martin says she will spend her spare time baking.
"I think baking is a pretty common pastime for a scientist," she laughs.
"I think we are attracted to the precision of the task – the measuring, the experimenting. Also, you can use the same recipe on a different day and get a different result. That's what happens in the lab too.
"Following a recipe is a way to rest my brain while still doing something with my hands. It's a great way for me to relax but I find it really satisfying as well," she says.
Learn more about the Embryology LabRead more stories from behind the discoveriesRead more Women in Science Stories