At the Innovation Centre's world-class Preclinical Imaging Facility, non-invasive in vivo techniques enable the study of animal models over time. The combination of structural and functional imaging with metabolic and physiological imaging is crucial for observing changes to organs, tissues, or cells.
PET-MRI technology is used to comprehensively assess the heart in conditions such as cardiomyopathy, congenital heart disease, heart transplants, heart failure and myocardial-infarction cardiac damage.

Scientists study the processes that determine the health of a heart and of the blood vessels to discover how heart disease develops and progresses while enabling us to monitor the effectiveness of new treatments.
Based at the Victor Chang Cardiac Research Institute, the Preclinical Imaging Facility features a 7T PET-MRI and a Vevo3100.
7T PET-MRI
The PET-MRI is a PET system coupled with a cryogen-free, high-field (7T) MRI enabling simultaneous PET and MR imaging data acquisition, representing the very latest innovation in preclinical imaging.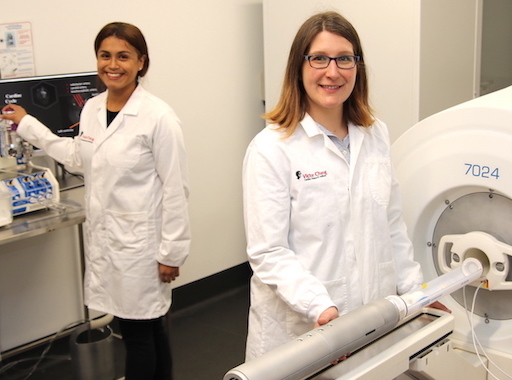 The positron emission tomography (PET) and magnetic resonance imaging (MRI) PET-MRI scanner reveals disease progression and associated changes, allowing scientists to determine specific biological processes. This state-of-the-art system is adaptable for a wide range of applications from flow measurements and 4D in vivo imaging to high-resolution analysis of clinical samples.
Vevo3100
Vevo3100 is a state-of-the-art high-frequency ultrasound imaging system that can perform echocardiography in small animal such as rodents and zebrafish in real-time to provide cardiac structure and function. Animal physiology such as ECG, heart rate, respiratory rate and body temperature can be monitor during imaging. The instrument can be used for multiple applications include cardiology, vascular biology, developmental biology, drug discovery and development.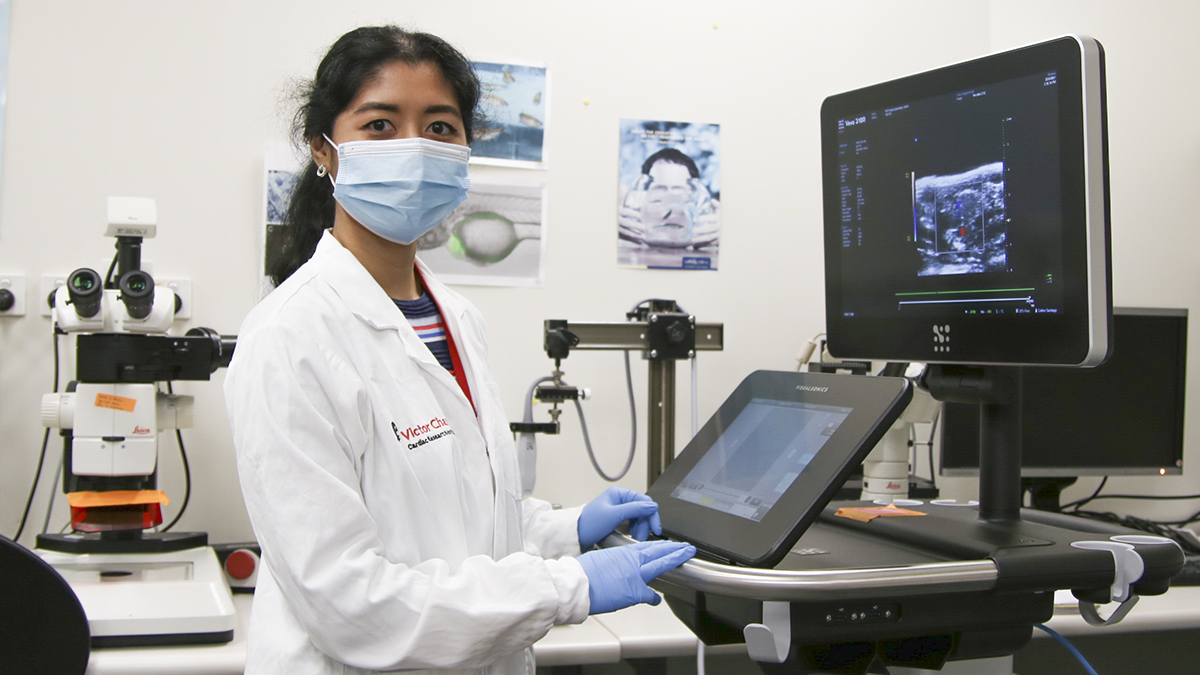 Funded by the NSW Government, The Preclinical Imaging Facility complements the Micro Imaging Facility, the Metabolomics Facility, the Stem Cell Facility and the Clinical Imaging Facility for a consolidated approach to cardiovascular health and disease.

Enquiries
Dr Nana Sunn
Head, Preclinical Imaging Facility
n.sunn@victorchang.edu.au