Art of the Heart 2021
21 December 2021
Our annual Art of the Heart competition returned for 2021, giving our scientists an opportunity to share glimpses behind the scenes at the Institute.

Using microscopes and our state-of-the-art preclinical imaging facilities, our scientists capture incredible images every day in their search for ways to treat and prevent heart disease. The competition is an opportunity to showcase scientific photos of unique beauty and incredible detail that can't be seen with the naked eye.
Entries demonstrating an abundance of talent and enormous technical skill were submitted to the peer-reviewed contest for judgment across three categories:

Best Artistic Image
Best Scientific Image
Best Technical Image
Our social media supporters across Facebook, Instagram, YouTube, Twitter, and LinkedIn were also given the opportunity to vote for their favourite image, and determine our People's Choice Award.
Our 2021 winners are:
Best Artistic Image
Our Best Artistic Image award acknowledges the exceptional beauty of a scientific image, judging entries on their visual impact, balance and composition. Our winner this year as voted by her peers is Dr Monique Bax for her glorious image 'Phoenix':

"These are induced pluripotent stem cells - stem cells we have made from donated blood. These cells mimic the stem cells in our body. Densely growing cells, like those seen here in the shape of a phoenix, will undergo developmental patterning to become cells like those from our heart and blood vessels. Like the mythical phoenix, these stem cells are also immortal, meaning when we generate these models, we have an unlimited supply of cells. Plus they're known for their healing powers!"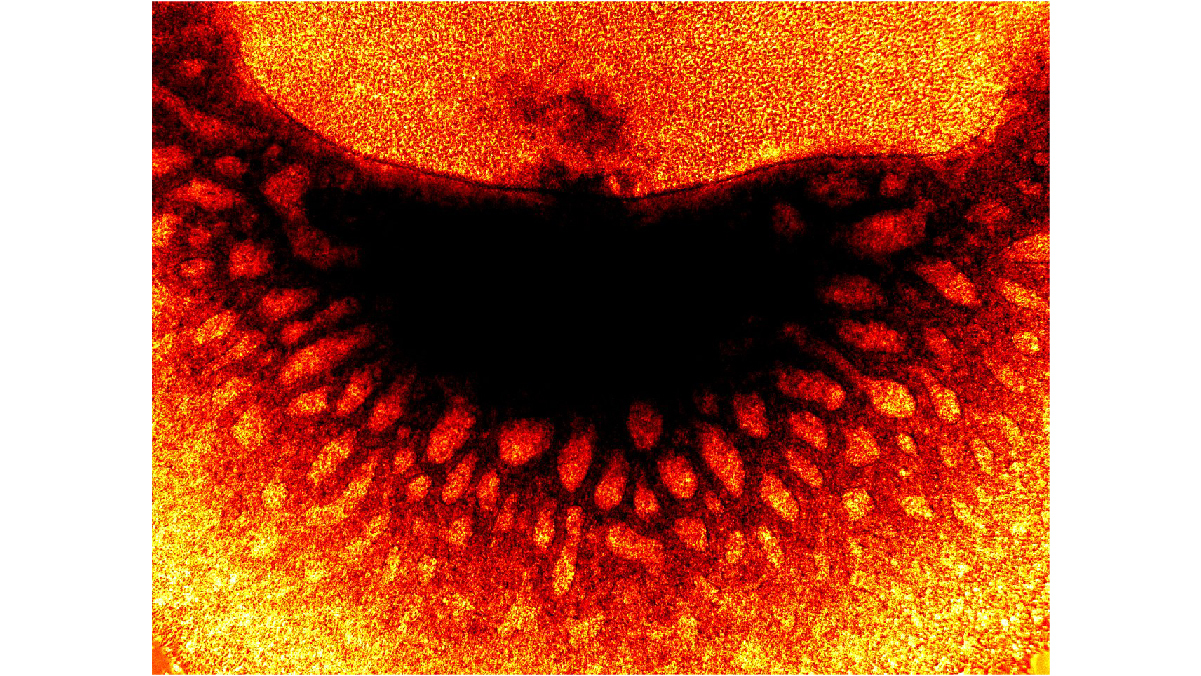 Best Scientific Image
Our Best Scientific Image category recognises images of where the process or information revealed is unique and astonishing. After tallying the votes Dr Monique Bax' image 'Phoenix' again rose to the top, taking out first place. In close second we had a tie - Dr Bob Lee and Dr Meghna Sobti with fascinating microscopy images 'Visualising blood re-perfusion: Arteriole growth within the thigh muscle after injury', and 'Access Denied' of a SARS-CoV2 virus spike protein respectfully.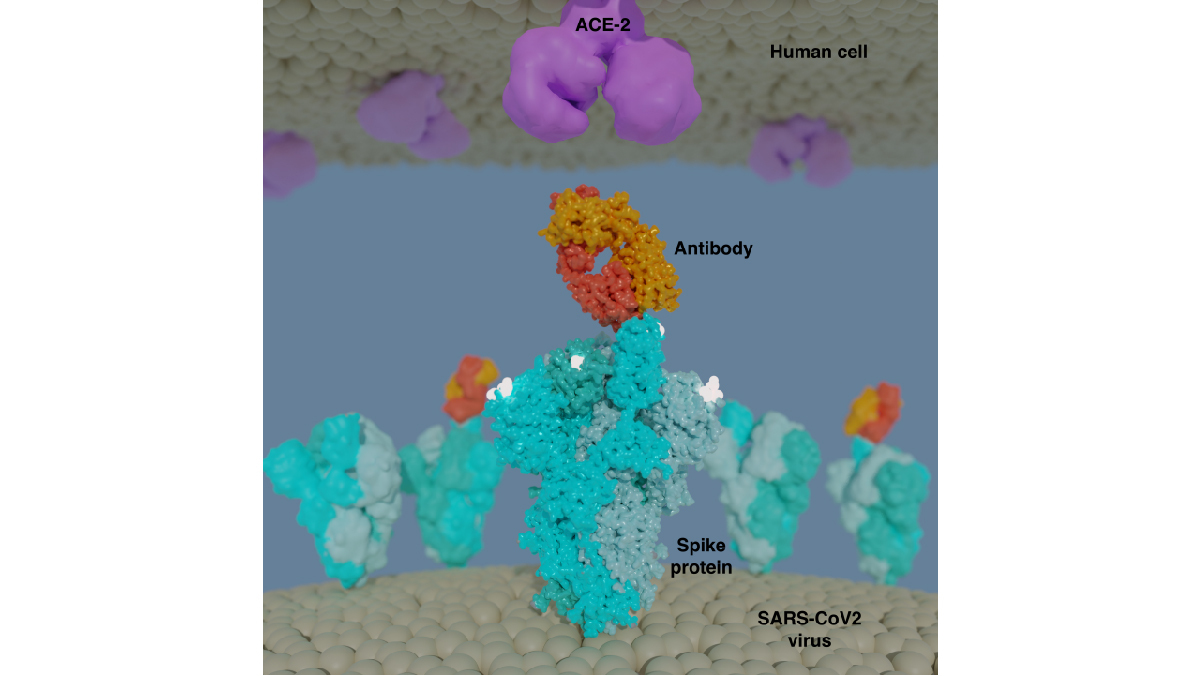 Best Technical Image
Our Best Scientific Image is awarded based on it's difficulty to capture or produce as judged by peers at the Institute. Our 2021 winner in this category, with a clear lead, was Ella Martin with 'The heart speaks volumes':
"This image represents a 3D volume rendering of some of the internal structures of two 12-day old mouse embryos scanned by the micro-CT. These types of datasets are being used in an automated phenotyping pipeline being set up in Professor Sally Dunwoodie's lab. It can detect defects in the heart and other impacted organs at several developmental stages."
People's Choice Award

The 2021 crowd favourite, and winner of the People's Choice Award as voted across social media, is Dr Monique Bax. Her third recognition was this time for her captivating image 'Have a Heart'. Taken during her research into Spontaneous Coronary Artery Dissection (SCAD), it shows the amazing process of how blood cells are transformed into stem cells, and then into heart cells allowing our scientists to better understand the causes of SCAD heart attacks and how they can be prevented.


Congratulations to all of our winners! And our thanks to everyone who participated in the Art of the Heart 2021 competition.


-- ENDS --

For all media enquiries and interview requests, please contact:
Julia Timms
Head, Media & Communications
j.timms@victorchang.edu.au
0457 517 355
Acknowledgement of Country
The Victor Chang Cardiac Research Institute acknowledges Traditional Owners of Country throughout Australia and recognises the continuing connection to lands, waters and communities. We pay our respect to Aboriginal and Torres Strait Islander cultures; and to Elders past and present.